February 02, 2015
What Exactly Is a Workflow?
At Bespoken Management we use a number of automated tools for ourselves and our clients. One of the tools that we use frequently is known as a workflow.  A workflow is essentially an automated chain of events for marketing directly to the people you hope will become customers. It's not about measuring click-through rates or how many emails get opened, but a way to engage your potential customer.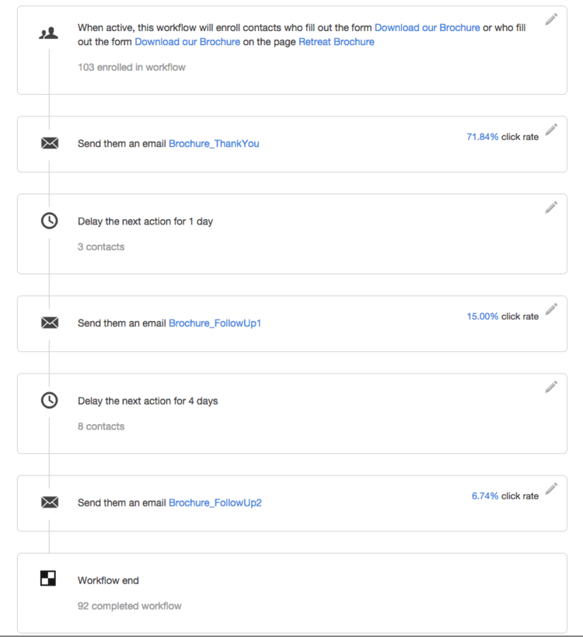 To engage your customers using workflows you need to offer more than just automation. Your workflow should use automation to nurture leads down the path of conversion. Your approach should be genuine and informative to build trust and brand awareness.
Furthermore, the workflows that we use at Bespoken allow our clients to personalize the message every step of the way. Whether it's emails or additional offerings, the message is always pointed and relevant to meet the needs of the potential customer. Personalization allows marketers to build a relationship and deliver information that is pointed to a specific lead. It will ultimately increase your ability to convert leads into customers.
Creating workflows that nurture your leads creates a more educated and qualified lead. The result is shortened sales cycles and more customers.
WANT TO LEARN ABOUT OTHER GREAT INBOUND MARKETING TOOLS?
DOWNLOAD OUR FREE MARKETING GUIDE.